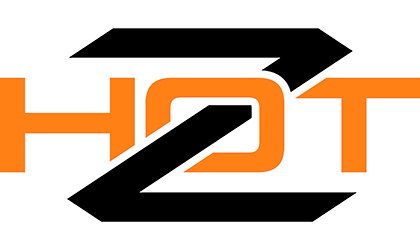 Hot-Z 6.0 Cart Bag
Quality... Technology... Affordability...
The Hot-Z 6.0 Bag is much more than just an incredible priced bag, it has all the features you need in a cart bag. This bag has a 9.5" top with a 14-way graphite friendly separator top, 7 zippered pockets including a velour-lined valuables pocket, tee sleeve, rain hood, and more.
Features:
9.5" 14-Way graphite friendly separator top
14 Full length individual club/shaft dividers
3 Lift handles on top sides and rear middle of bag and additional bottom lift handles
7 Zippered pockets including velour-lined valuables pocket with lower front position insulated bottle compartment
Padded rear position single carry strap with elastic band to secure strap when not in use
Towel ring with Velcro glove attachment
Umbrella holder and rain hood cover
Lightweight dobby nylon materials
Hot-Z has been committed to innovative, quality products since it's founding, 150 years ago.
9.5" 14-Way graphite friendly separator top
14 Full length individual club/shaft dividers
3 Lift handles on top sides and rear middle of bag and additional bottom lift handles
7 Zippered pockets including velour-lined valuables pocket with lower front position insulated bottle compartment
Padded rear position single carry strap with elastic band to secure strap when not in use
Towel ring with Velcro glove attachment
Umbrella holder and rain hood cover
Lightweight dobby nylon materials